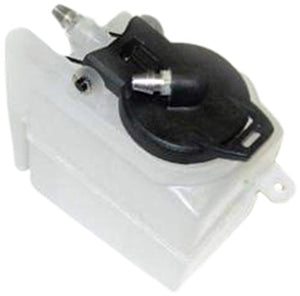 Redcat Racing 02004 Fuel Tank Set
Brand: Redcat Racing
Features:
Genuine Redcat Racing Replacement part # 02004
Use only genuine Redcat Racing Replacement parts to achieve the best performance with your Redcat Racing vehicles.
Please consult your user's manual to ensure this is the correct part for your model.
For troubleshooting and Warranty information please contact a Redcat Racing customer service specialist at 602-454-6445 or by emailing amazonsupport@redcatracing.Com
Compatible with the following Redcat Racing vehicles: Lightning str, Shockwave, tornado S30, volcano S30, Vortex SS
Details: Product Description Redcat Racing Part # 02004 75cc fuel tank set. Compatible with the following Redcat Racing vehicles: lightning STR, SHOCKWAVE, Tornado S30, VOLCANO S30, vortex SS. Redcat Racing is located in the United States and has a full staff of support personnel to help you with your Redcat Racing product. Consult your vehicle manual for correct fitment and assembly. Since 2005 Redcat has been your source for fast - affordable - fun! From the Manufacturer Lightning STR, Shockwave, Tornado BB, Tornado S30, Tsunami (nitro), Volcano MX, Volcano S30, Volcano STX, Volcano SV, Vortex SS.
Release Date: 12-12-2018
Package Dimensions: 4.0 x 3.2 x 1.3 inches
---
We Also Recommend