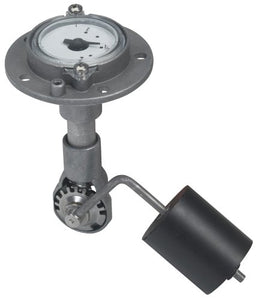 Moeller Marine Mechanical Fuel Tank Sender (12" Deep Tanks)
Brand: Moeller Marine
Features:
Calibrated to the industry standard of 33-240 Ohms
Complete with 5 hole gasket and screws
Swingarm mechanical sending units with a direct sight gauge standard
Compatible with optional dash mounted gauge (33-240 Ohms)
Details: When you're out on the water having fun, you shouldn't need to give your fuel system a second thought. With Moeller, you don't. Our products are safe, reliable, and durable. For more than 25 years, Moeller Marine has been the industry standard in fuel system design and construction. Moeller's reputation is built on innovative engineering, quality construction, and award-winning service.
Release Date: 19-01-2007
Package Dimensions: 16.2 x 5.0 x 3.1 inches
---
We Also Recommend